Dear Friends,
We hope you are doing well and are taking precautions from the spread of COVID around the community. The preventive measures and increased availability in vaccines resulted in decreased case numbers and mortality rates in the USA. It is the light at the end of the tunnel we have been waiting to see for the past one year.
Unfortunately, this hasn't been the case in India where the virus bounced back very hard after people have taken it for granted and resumed life to 'business as normal'. The day-to-day increase in the number of cases and the mortality rate is disheartening. This is just another testimony for how a seemingly insignificant non-living thing can bring an entire country's population to their knees. Overburdened hospitals, staff, and equipment shortages have choked the bandwidth capabilities to handle incoming patients either with COVID or other ailments.
As a sign of hope, a number of countries and organizations pitched in to help India with everything ranging from ventilators, Oxygen concentrators, medicine, food and supplies. While this will certainly help the situation, the team MMF would like to see more of these efforts. We are attempting to reach as many people as we can and seek donations to increase the availability of resources in India so people can get back to their feet. A rupee or a dollar will make a long way toward helping someone live.
We have compiled a list of organizations that are working specifically with India to supply much needed resources. We ask you to consider donating to them. Some companies agreed to make a donation match if the employees did, so please consider donating through your employer if there is an opportunity.
We will update the list of potential avenues for donations as we learn more. Thank you very much for your consideration.
Donate to COVID relief efforts in India
UNICEF (scroll down to click on 'Help Now' button):
https://www.unicefusa.org/stories/india-faces-brutal-covid-19-crisis-unicef-there-help/38520
---
American Assoc. of Physicians of Indian origin:
https://events.aapiusa.org/medical-oxygen-iama/
---
Canadian Redcross:
https://donate.redcross.ca/page/81267/donate
---
Care India:
https://www.careindia.org/campaign-template/save-saviours-covid-19-wave/
---
Assoc. for India's development:
https://aidindia.org/donate/covid-relief-fund/
---
Give Asia:
https://give.asia/campaign/money-to-purchase-oxygen-tanks-to-send-to-india#/
---
Ketto:
https://www.ketto.org/fundraiser/mission-oxygen-helping-hospitals-to-save-lives
---
Youth Feed India:
https://fundraisers.giveindia.org/fundraisers/lockdown-20-mumbai-needs-you
---
Facebook:
https://www.facebook.com/donate/486054246054033/
---
Prime Minister's Citizen Assistance and Relief in Emergency Situations Fund:
https://www.pmcares.gov.in/en/
Donate to the Food Bank of Iowa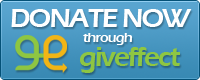 The MMF food donation and meal packaging services have been significantly impacted by the COVID-19 pandemic. In addition to those that regularly utilize these services, Iowans who are out of jobs as a consequence of this crisis began relying on food donations. This means the burden to support the needy is even higher than ever before. While we hope the disruption caused by the pandemic is short-lived, it is important for us to lend our hand in these difficult times. The MMF teamed up with the Food Bank of Iowa to raise money to donate food to the needy Iowans. Please join our cause and donate by clicking the button above.