I, too, will do my part in spreading good in this world with a gift of Education
One of the pearls of wisdom Swami Vivekananda passed on to us mortals is that one good action is far more influential than a thousand wise words. However, the demands of our world sometimes do not let us catch our own breath, much less act on a good deed. Other times, financial and budgetary constraints prevent even our best intentions from helping others that are in need.
Children are citizens in the making that have the power and responsibility to carve the future of the world we all live in. Education is the single most attribute that provides them the path and the self-confidence to fulfill their dreams to transform the world for the better. They hold the keys to a sustainable future, and investing in their education is an undisputed priority.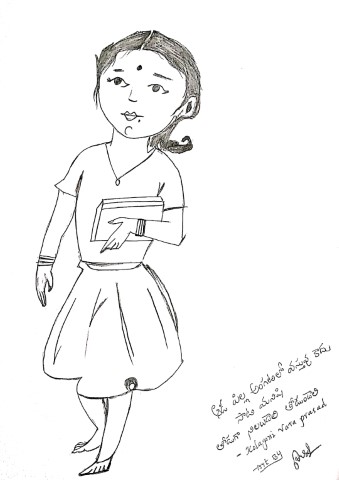 Artist: Mr. Kolagani Vara Prasad
It brings us tears when we learn instances of children being made to drop out of school and sent to work so they can be a contributing earning member of their family. Same goes to the prodigious youngsters that unwillingly kill their dreams of college education or higher due to lack of sufficient financial resources. It is not fair for children to bear the weight of their family's sustenance at an age where they should be holding a pencil and paper learning science and arts.
At MMF, we recognize that no deserving student should be left behind because he/she is among the lesser fortunate that cannot afford quality education. We committed ourselves to giving them the gift of education and rekindle their spirit and dreams of living a happy life and a fulfilling career. Although it is an extremely ambitious goal, we believe that one small step in this direction now will eventually lead to sizable leaps in the future.
Within an year and a half of MMF's establishment, we were able to round up committed support from individuals, such as yourself, for the education expenses of 32 students ranging from high school through college education in India. We wish to do more by asking you to contribute a tiny share in our initiative to adopt a student's education. You can:
– Donate in part to a pot of funds that will accumulate towards paying for educational expenses of students, identified as most deserving by MMF volunteers in India, and/or
– Designate a deserving student in India that should receive your contributions.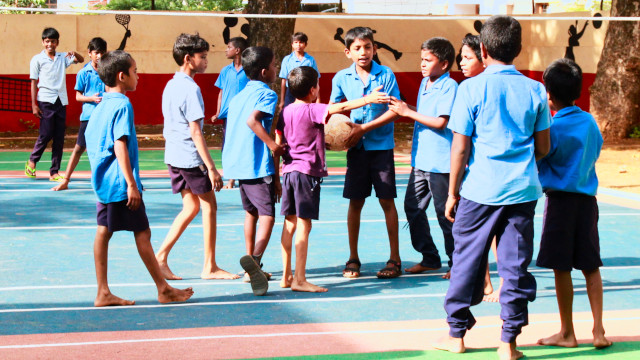 These students will innately rely on our contributions to continue their education, so we respectfully ask that you commit yourself for a recurring donation however small or large you might think as suitable. As a non-profit organization, we are looking for ways to help and MMF members do not receive any monetary benefit from donor contributions. Also, all contributions will be tax exempt.
Droplets of water coalesce to make an ocean. At MMF, through the gift of education, we wish to be a tiny contributor in disseminating goodness of heart and show the underprivileged children that we care for them. We hope that this gesture makes a meaningful impact to the society, and the children benefited from our efforts will return the favor by paying it forward as they grow in their life and career. Please lend your support by playing a part in improving the lives of children.